Silicone Flexible Heaters, Pad Heaters, Silicone Heating Strips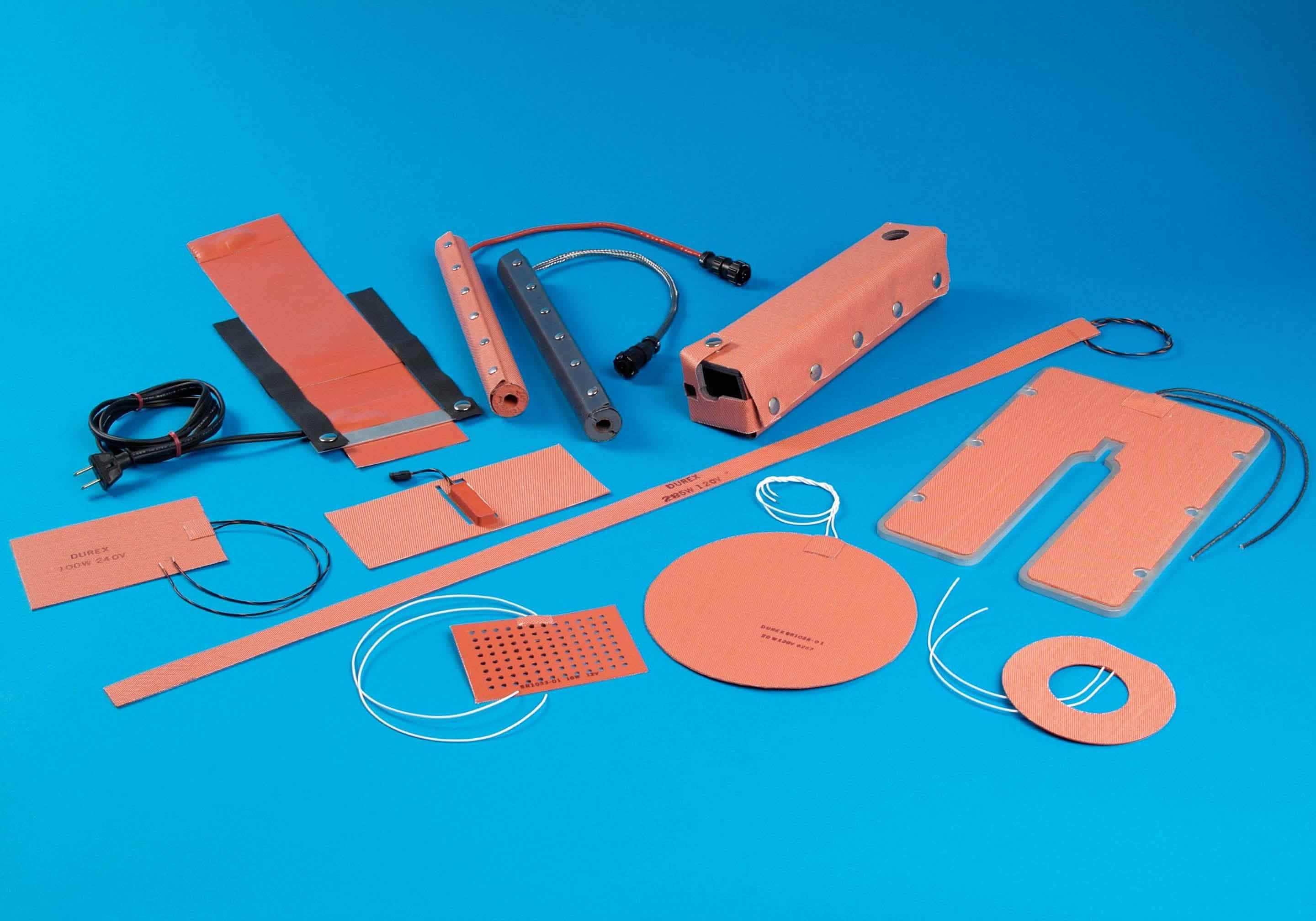 Best Silicone Flexible Heating Strips For Sale & Custom Silicone Rubber Heater Circuits for Industry
What is Silicone Rubber? Guide & Tips.
Silicone rubber (and applications requiring
flexible silicone rubber circuits
) has many uses in commercial and industrial applications. A rubber like material with many formulations silicone rubber is an inorganic synthetic elastomer offering a wide range of service temperatures (-60 to +230 °C) along with other unique characteristics and advantages. Some of which include special electrical properties with excellent dielectric and insulation characteristics. Further, silicone rubber heaters have excellent water/moisture, oil, solvent and chemical resistance along with great flexibility conforming to almost any shape with very good thermal resistance. Besides the above, silicone rubbers' flexibility, thin profile and low mass make it an excellent choice for etched foil or wire wound
silicone rubber circuits
.
Guide: Silicone Rubber Band, Strip And Mat Heaters-Product Description:
Typically,
silicone rubber heaters consist of several layers of silicone rubber sheets
that are bonded together through heat and high pressure. Often the silicone rubber mat heater has a fiberglass grid which is visible on the surface and provides reinforcement of the sheets. Alternatively, it is possible to make the surface of the silicone electric heater smooth ( ie. hide the surface of the fiberglass grid) by adding a thin layer of silicone. A uniformly wire wound resistance web (known as wire wound silicone mat heater construction) that covers the entire surface of the heater is then embedded within the layers of silicone rubber. Wire wound silicone rubber heaters are ideal where R & D prototyping for difficult and challenging applications is required. Additionally, silicone rubber heaters can be manufactured using etched foil track technology. With custom
etched foil silicone rubber circuits, chemically etched resistive foils are used
. The advanced computer designed etched foil circuit pattern is then laminated or bonded between thin layers of silicone rubber. One of the benefits of custom etched foil silicone heater track technology allows for the heater to transfer its energy with fast, precise and uniform heat distribution patterns.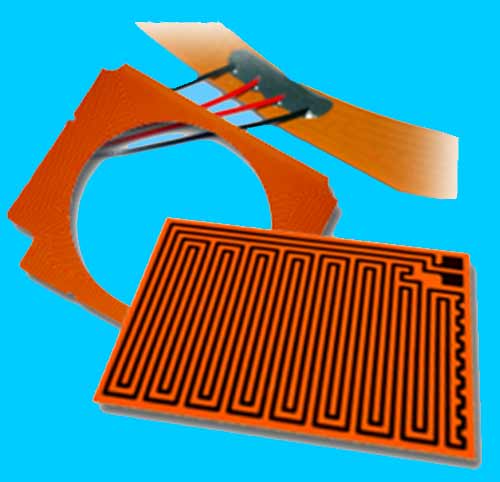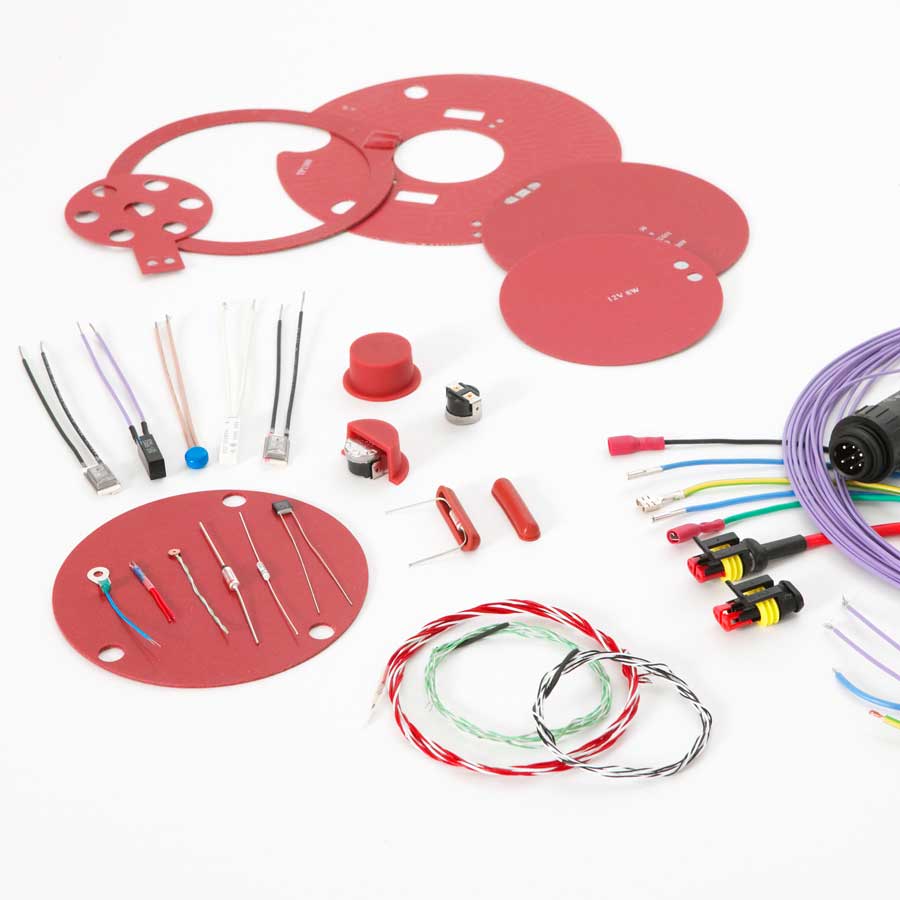 Custom Etched Foil & Wire Wound Silicone Rubber Designs Silicone & Kapton Heaters-Thermostats, Control Devices
Flexible heaters are extremely versatile and operate efficiently in many environments.
Some distinct advantages and tips of silicone rubber mat heaters are:
Moisture, chemical, Oil and solvent resistance provides longer heater life
Wire wound or etched foil construction allows for: A thin light profile heater providing low thermal mass and therefore rapid heat transfer with even heat distribution
Ease of installation - Can be vulcanized or bonded to your part or fastened with velcro, hooks and other available closure technologies
Outdoor exposure (-60 to +230 °C)
Fabricated to conforms to almost any size or shape your components and or your equipment may require
Multizone or multicircuit designs allow for complete, precise temperature control
All
custom/bespoke silicone rubber designs
are built to order, but rush delivery is available. In most cases, NPH can deliver
custom silicone rubber mat heaters
within 48-96 hours. All NPH
silicone rubber flexible heaters
are available with custom design modification. Custom designs are welcome. Please contact us with your requirements.
Specifications, Manuals, Technical Letters & Tips:

Standard/Custom Silicone Rubber Heating Strips & Flexible Silicone Thermal Circuits-Application Tips
All types of heating applications for electronic components - LCD displays, photocopiers and photographic equipment, ATM's, computer equipment, vending machines
Heating of Aerospace and Defense Instrumentation-Satellites, Spacecraft, Aviation Instrumentation and Satellite Dishes
Semiconductor Wafer Processing
Autoclaves, Incubators and Sterilizers
Evironmental control and maintenance of electronics - in telecommunications equipment (such as antenas, microvave repeaters and back-up battery systems), electrical panels and enclosures
Medical Applications: Including Imaging, Diagnostics, Analysers and MRI Equipment
3D Printer Heaters, Cameras and Optical Equipment
Industrial Applications such as heating of Electronic Enclosures, Heaters for motors, cold storage equipment, freeze protection
Applications in the Energy Industry - Fuel Cells, Battery Systems, Power Meters, Transmission Switches
Applications requiring a flexible shape or design
Thermal or Temperature Control For Silicone Rubber Circuits:
NPH silicone rubber heaters can be supplied with factory fitted sensors and switches to suit all types of instrumentation. Available from stock are PT100's, J, K and T type thermocouples, bi-metal thermostats and thermal fuses. We also fit customer specified thermistors and other resistance temperature devices as well as extruded pockets for customers to fit their own sensors. Separate mechanical or digital thermostats can be supplied for process control.