INDUSTRIAL PROCESS HEATERS-INDUSTRIES SERVED
PLASTICS PROCESSING INDUSTRY OVERVIEW:
The plastics industry is vast, covering many areas of industry from transport, aerospace, electronics and transportation. Injection mold machines use nozzle heaters to help soften the polymers into final products. The use of thermocouples and precise digital controllers are also used to maintain target temperatures for each application. Some manufacturers use cartridge heaters that are inserted into steel or aluminum molds that heat up large surface areas. Aluminum or steel are excellent alloys as they distribute heat at a much quicker rate than other materials. They are also fairly inexpensive and can have holes pierced to hold thermocouples (type J or K) that would maintain the operating temperature that is required. Bag forming machines often use cartridge heaters to help seal plastic bags and require precise heating so as not to melt the thin layers of plastic.
We design, engineer and distribute industrial grade process electric heaters, along with mica band heaters, ceramic band or knuckle heaters, cast aluminum /bronze heaters, cartridge/ pencil, coil, and platen heaters. We manufacture thermocouples and RTD's. In addition we offer process temperature control panels that feature the cutting edge of available technology for most Plastic Industry applications.
Extrusion Blow Molding:
NPH sales staff and engineers are extremely experienced and versatille with the extrusion blow molded process and supply and distribute the required heaters, sensors and temperature control solutions that provide long life for a wide variety of blow molding and blown film applications.
Extrusion Blow Molded Process-Cross Sections Final
Extrusion Blow Molded

Bottles
Plastics Extrusion Process: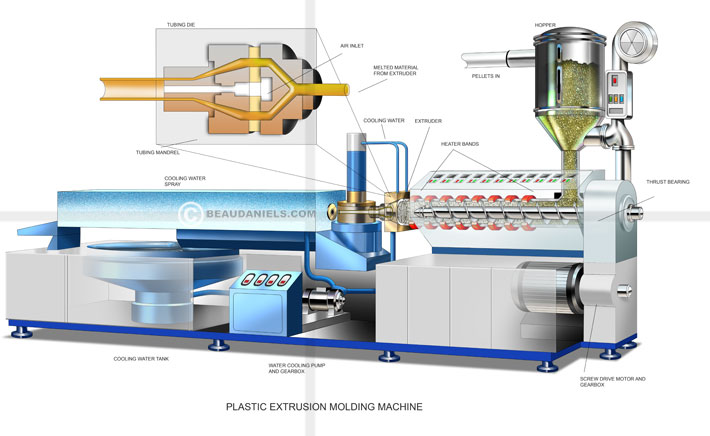 Plastics Extrusion Machine
Injection Molding & Hot Runner Systems: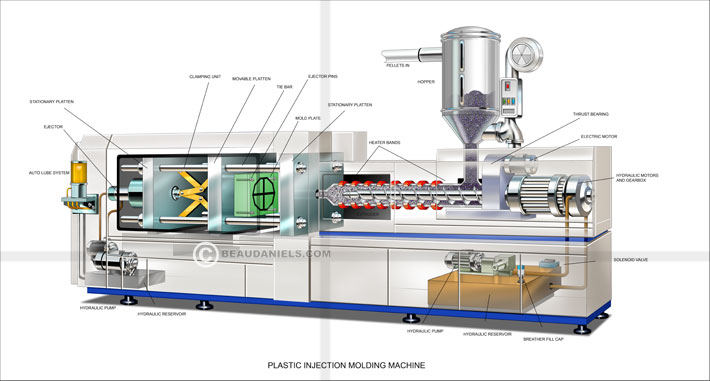 Plastics Injection Molding Machines Can Vary From 40 Ton Units to Large 4000 plus Tonnages

Thermoforming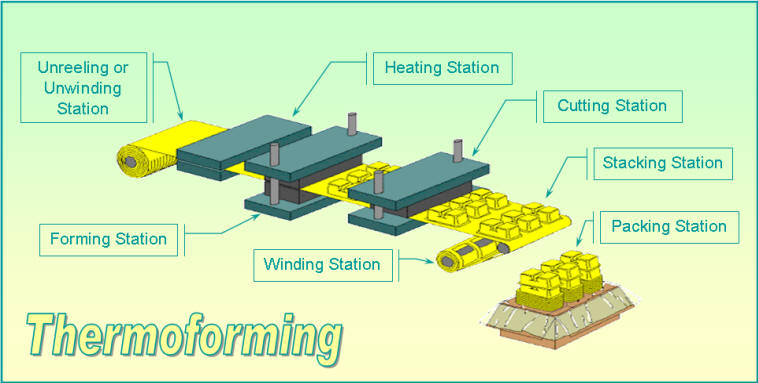 Thermoforming Process Showing The Heating, Forming, Cutting, Stacking and Packing Stations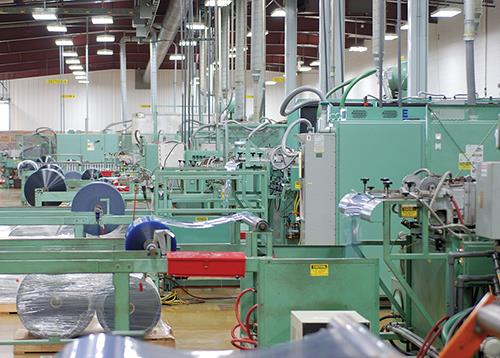 Thermoforming Plant Using Ceramic Infrared Heaters/Tubular Heaters