Guide: Infrared (IR) Comfort Heating Ceramic Based Technology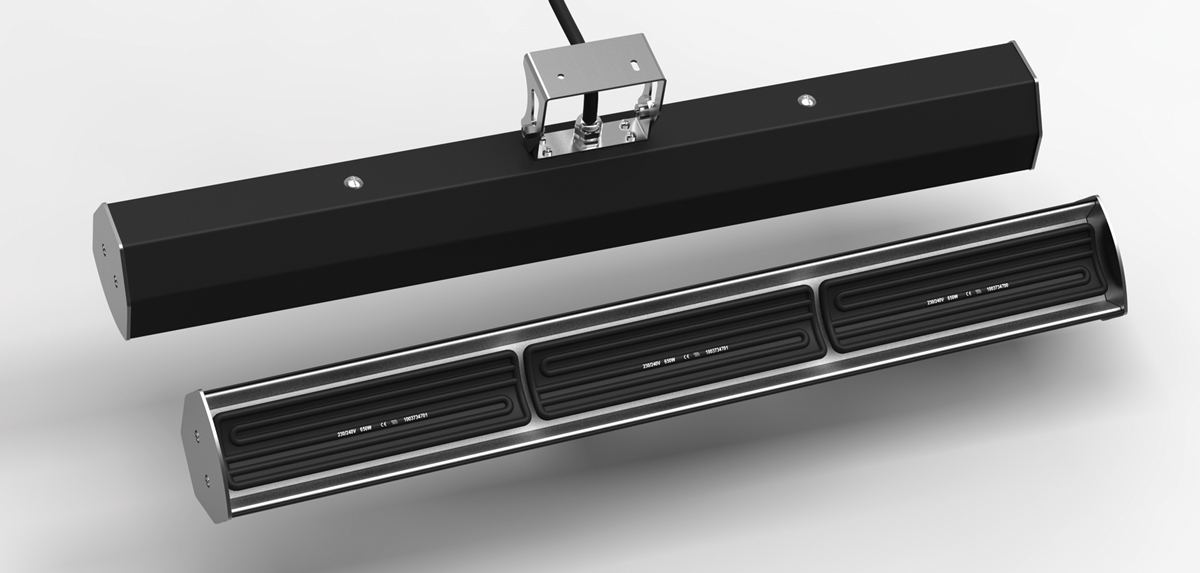 Comfort Infrared (IR) Heating Panel With Three Ceramic Infrared Heaters/Emitters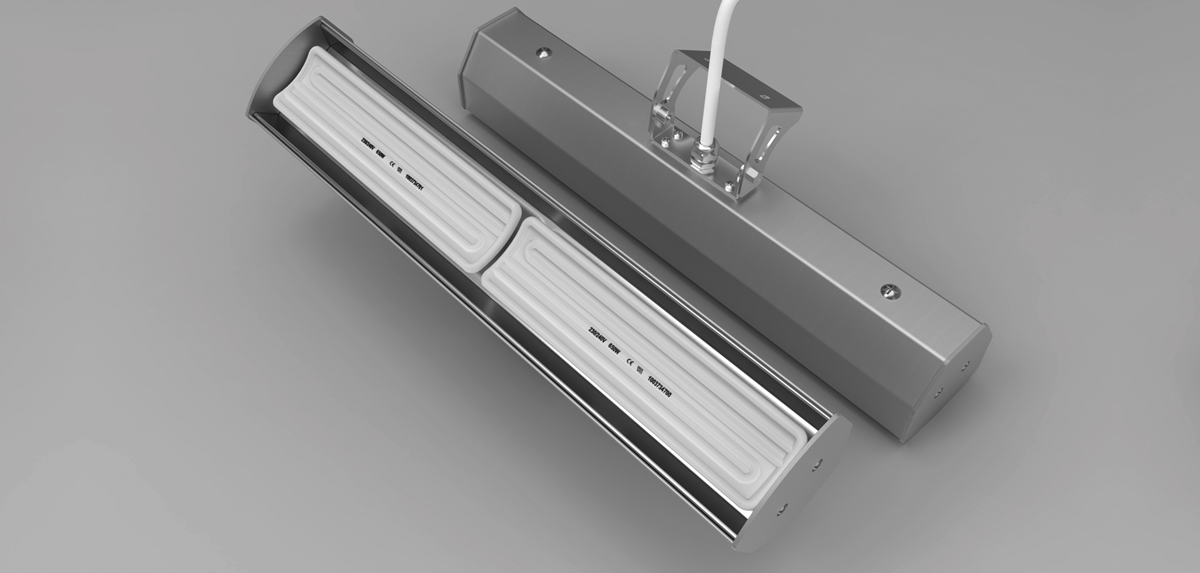 Ceramic Comfort Infrared (IR) Heating Panel With Two Ceramic Infrared Heaters/Emitters
A Basic Guide & Introduction to Ceramic Infrared (IR) Outdoor Comfort Heating Systems
The comfort ceramic infrared heater (IR) softly warms you, comfortably extending your living space. Safe, quiet, odorless and with no offending glare, the heater takes the chill out of every situation. All-season heater mounts easily on the wall or ceiling, both indoors and out, allowing you maximum flexibility to increase your time for entertaining or to simply relax.

The Comfort IR 180 2 1300W heater, only costs 12.8¢ an hour to operate, much more affordable than traditional propane systems that can only be used outside and can cost $1.50 an hour and more to operate.

The Comfort IR 180 3 costs 14.7¢ an hour for the 1500w model or 19.2¢ an hour for the 1950w model to operate.
Top Five Ceramic Infrared Comfort Heating Tips for Buyers
Over the next five years Infrared heating is one of the world's upcoming technologies. However, not all systems are designed and built the same. Wise buyers will bear the following in mind.

Invest in quality IR and purchase ceramic-based quality heaters
Don't settle for cheap deals. Choose the best available quality NPH-based heaters. All NPH products in the Comfort IR are built to the highest specification and have their own technical thumbprint and birth certificate. This ensures longevity, superior technical performance and quality. All NPH comfort ceramic infrared heaters (IR) enjoy a two year guarantee.

Experience the comfort for yourself and for your customers. It's a different kind of heating
Human beings are designed to enjoy heat radiation. The radiating warmth of our sun is primal and is the basis behind IR heat technology. The human thermo-regulatory system is innately disposed to prefer quality IR heating over convectional systems. In addition to superior heat quality IR heat also enjoys a growing number of testimonials for its use in saunas and other health-based applications.


Treat your customers/clients....
Facilities managers – hotels, conferences, built environments report increased customer satisfaction as a result of IR systems. Unlike convectional heating – which creates hot air - IR heating is a targeted heat source with no unpleasant side effects, such as oxygen deprivation, stuffy or prickly conditions. These effects may be subtle but are nonetheless real and tangible. IR-based heating contributes greatly to the well-being of any event or gathering.

Fit and forget
Well designed and manufactured IR heaters run themselves. Whether for personal use or, more typically, in public spaces; such as restaurants; surgeries or saunas good IR systems are hassle-free and low-maintenance.

Think long term; think payback
In addition to peace-of-mind and low/no maintenance involvement, IR heaters make considerable savings on monthly utility bills. Over a period of time the payback factor is significant.
Contact NPH Industrial Heat Consultants today for more information on Comfort IR heating systems.